Course of TBT may slightly change, especially in first 5km (will announce)
The Beast Trail in Google Map
Open map here: https://drive.google.com/open?id=1Lyn60QoS4LD48QCvIybkK6mGx91Z5VK6&usp=sharing
MAP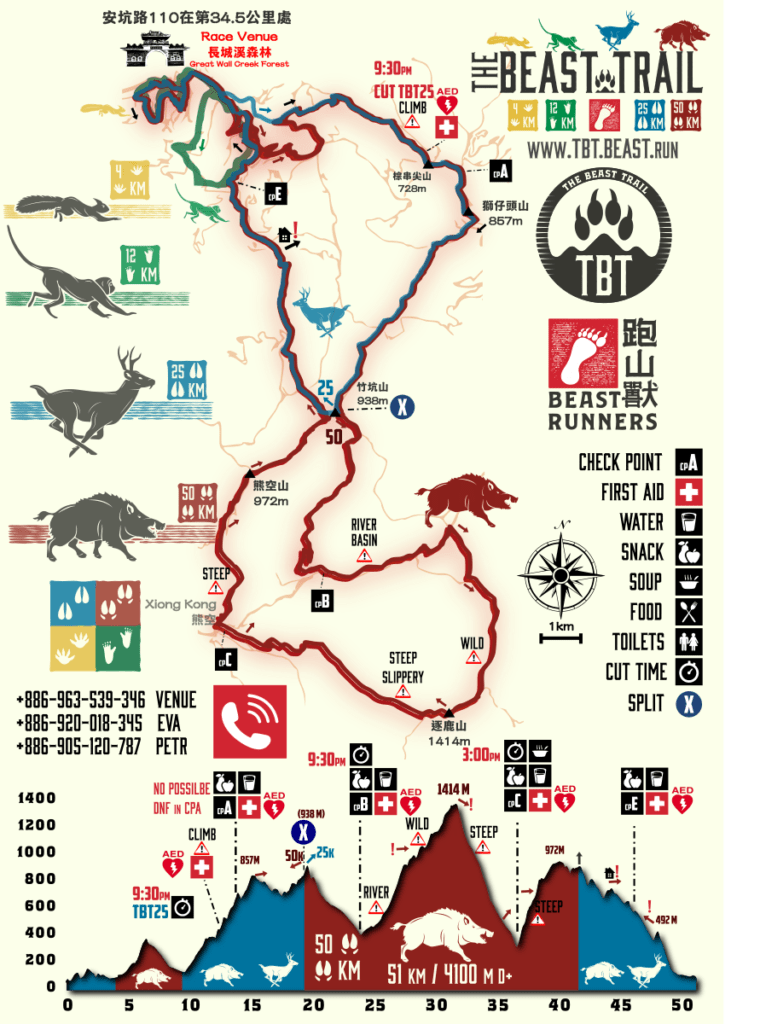 Official marking on course
Red ribbon with reflective stripe and PINK satin ribbons.
Runner must stay on the marked course. Shortcuts are not permitted. If you get lost, please return to the last sighted marking.
Please note that course will be marked prior to the race, there is still the possibility of markings being defaced or removed by vandals.